WHAT IS GOALBALL?
Goalball is a sport for visually impaired and blind people who want to practice an activity that combines team spirit, competitiveness and physical effort.
During a match, two teams composed of 3 players each have the objective of scoring in the opponent's goal by throwing the ball from one goal to the other. All the players are blindfolded, so that everyone is on the same level. The ball, which weighs 1.250kg, contains bells that allow the players to hear it so they can block it with their bodies. For this reason, the public is asked not to make any noise during the game.
OUR CLUB IS OPEN TO ALL, SINCE 1964.
The Cercle Ha. Vi. 2 Brussels is happy to welcome any visually impaired or blind person wishing to practice a leisure or competitive sport. The club is also open to all those who wish to take an active part in gymnastics. The adapted sessions are given by a specialized trainer.
Our activities are held in the center of Brussels, in modern rooms equipped with all the necessary material for the good progress of the training sessions.
Gymnastics sessions take place every Wednesday, and are open to all, both for visually impaired and non-disabled people. More info here.
Goalball training sessions are held every Thursday, and are also taught by a qualified and specialized trainer. All the information can be found here.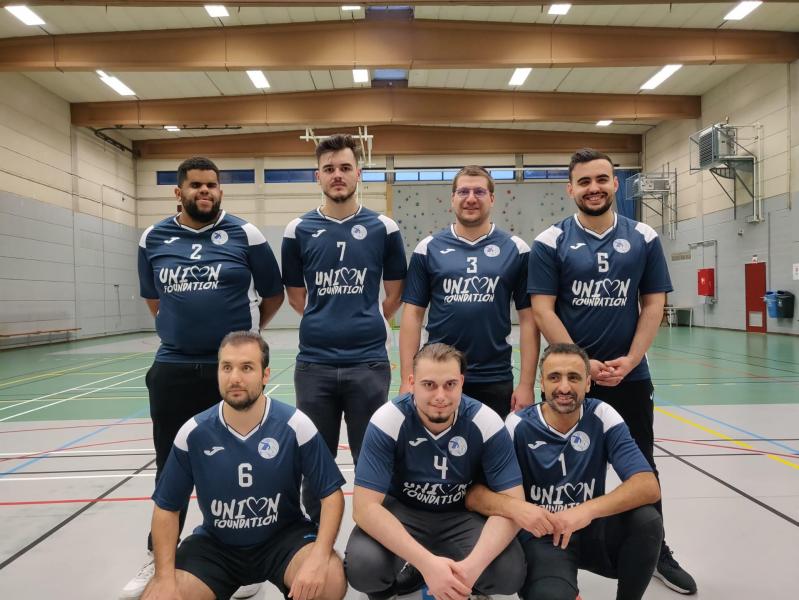 OUR ATHLETES
The athletes of our club play on a national level, notably in the first division of the Belgian goalball championship, but also on an international level, as some of them are part of the Belgian national goalball team.
Throughout these 50 years of existence, "Ha. Vi. 2 Bruxelles" is proud to have been able to field its Torball and Goalball teams at the European and World Championships, as well as at the Paralympic Games. Finally, many regional, national and international titles have been won by the high level athletes of our club.